Our Fraternity
EVER GROWING NARAYANA'S 44+ YEARS YOUNG LEGACY
With a humble beginning in 1979, THE NARAYANA GROUP today is one of Asia's largest educational conglomerates. A glimpse of our academic brilliance:
750+
Educational Institutions
Testimonials
One of Asia's largest educational conglomerates inspiring success across India's major cities and towns since 1979..here are some testimonial of our students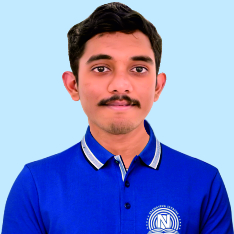 Rank 1 JEE Advance 2022
SHISHIR
My name is R K Shishir. I have been a part of Narayana since class 5. I have secured AIR 1 in IIT JEE ADV. 2022. I thank Narayana for helping me achieve my dream. At Narayana, they follow a scheduled curriculum that covers all the topics without backlogs. Their regular tests which are similar to the pattern of JEE main exam helped me get clarity on topics. Narayana has taught me application-based learning rather than rote learning from other institutions which sharpen my mind and perform better.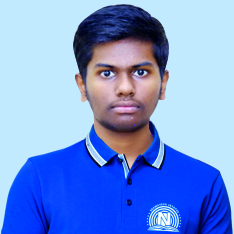 Rank 2 JEE Advance 2022
LOHIT
My name is Polu Lakshmi Sai Lohit Reddy. I have secured AIR 2 in JEE ADV. 2022. I credit my stupendous success to my parents' teachers and the Narayana group. I studied in Narayana since class 11. The teachers here are extremely supportive. I thank the Narayana group for their nlearn program which has mock tests on the basis of the main exam, which helped me analyze mistakes and helped me in time management to complete all questions on time. The micro-scheduling at Narayana is perfectly planned, where I learned to rectify mistakes.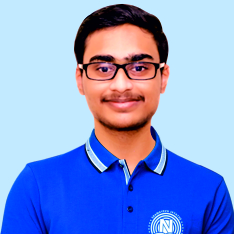 Rank 4 JEE Advance 2022
SID
I am Vangapally Sai Siddhartha; I have achieved AIR 4th rank in JEE ADV 2022. I thank my parents, teachers, and the Narayana Group for this achievement. I have been studying in Narayana since my 4th class. Narayana has been helpful throughout my preparation for the five years. I am grateful for the CO school program which covers the 11th and 12th syllabus and completes in 3 years. It is very essential to understand the basics and learn the concepts in the intermediate.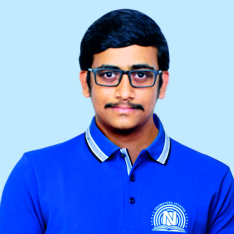 Rank 18 NEET UG 2022
Ankush
Hi, my name is Ankush and my NEET UG-2022 rank is AIR-18. From class 8, I'm a Narayana Student. I owe my success to my parents, teachers, and Narayana Management. Narayana micro-schedule helped me to revise topics in a consistent manner from the start of the preparation and was also very helpful just a few months before the real exam. Weekly tests conducted by Narayana helped me to get better at time management which is important. Error analysis after every test gave me scope to rectify my weak areas. I advise NEET aspirants to follow NCERTs religiously and plan the day ahead.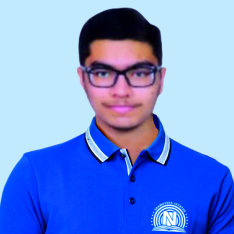 Rank 27 NEET UG 2022
Rishit Agarwal
Hi, I am Rishit Agarwal and I have been studying in the 8th class at Narayana Educational Institutions. I achieved AIR-27 in NEET UG-2022 for which I would like to give credit to Narayana and its teachers who have been a constant support and guiding source which motivated me to achieve a good rank. Narayana system is a unique system where tests and analysis are done similar to the All India Ranking which helps students to stay focused. Also, the doubts clarification sessions were a great help. I advise future NEET aspirants not to waste time and give full efforts.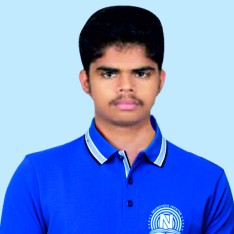 Rank 36 NEET UG 2022
Harshith Reddy
Hello everyone. I am Harshith Reddy. I'm Narayana Student from class 6th and enrolled for the CO batch from the 8th class. I benefitted from Narayana System immensely which helped me to achieve a good and desired rank. Their institutions are better than others because the teachers are always there for students and never hesitate to clear any doubts. They have game-changing methods which can put even an average student on rankers list. I suggest my future aspirants to avoid stress and plan ahead so that there are no issues of lack of time.
Quick Enquiry
Schedule a call with our subject matter expert to learn more about the course you are willing to Join.